IO-Link
Simpler and more reliable operation with IO-Link
With IO-Link there is no longer a need to install a separate cable in order to communicate with sensors, transducers and actuators. IO-Link transmits bi-directional status and configuration data over the device's existing 4-lead connetion.
In a typical application devices are connected via an IO-Link Master, which in turn is connected to a PLC or industrial PC via a standard field bus, such as EtherCAT, ProfiBus, ProfiNet or Ethernet/IP.
IO-Link standard supports a device description for each device (IODD - IO Device Description), allowing it to be identified and also to get information on its properties when connected to the system.
This is ideal both when commissioning a new installation and when replacing a device with a spare part. As the devices can be configured, fewer variants must be kept in stock.
RS Components can deliver both the products and the expertise allowing you to get up and running quickly, and make use of the advantages of IO-Link. See a selection of IO-Link products below.
About IO-Link
IO-Link is the first I/O technology for communicating with sensors and actuators to be adopted as an international standard (IEC 61131-9). The standard is governed by the IO-Link Community and its members.
---
IO-Link pinout
An unshielded standard industrial automation cable, terminted with 4-pin M12 connectors, is used to connect the IO-Link device. The maximum cable length is 20 m.
---
IO Link in practical use
A typical IO-Link implementation with the different layers of the architeture, starting at the device layer all the way up to the control system.
---
See the video explaining how IO-Link works
A selection of IO-Link products
Inductive Proximity Sensors
Capacitive Proximity Sensors
Photoelectric Sensors
Level Sensors
Temperature Sensors
Pressure Sensors
IO Link Masters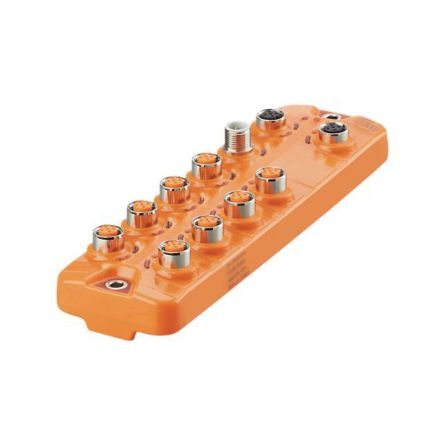 ProfiNet
Ethernet/IP
EtherCAT
Modbus TCP
Cable and splitters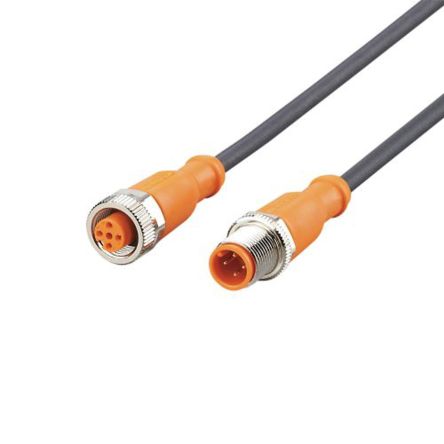 IO-Link hubs, M12
IO-Link Y-splitter, M12
IO-Link cable, 10 m
IO-Link cable, 2 m
Related Brands